Customer Reviews
With over 200 5 star reviews from our past customers you can be assured you will receive a quality service and booth that everyone will be talking about for weeks/months after your event.
Photo Booth Hire Lanarkshire
With photo booth hire starting from only £140 you have come to the right place. Photo booths are quietly becoming the most fun and exciting new idea for all sorts of celebrations. If you've recently attended an event that had a photo booth then you already know the reason why! Photo Booths are SO MUCH FUN! When you provide your guests with this sort of entertainment, excitement, and shear fun of a photo booth, your guests will have a blast. They will stay longer, take home the best party favours, and rave about how great an idea having a photo booth was. Our booths have been specifically designed to house and utilise top grade professional equipment (Professional Canon DSLR camera and Bowens studio lighting) to ensure only the highest quality photographs are taken.
We supply two different types of Photo Booths: –
---
Standard Photo Booth
Our standard photo booths aren't the traditional "squeeze in a box" and take a picture set up. Our photo booths are "open air", which simply means there isn't a confining enclosure to squeeze into. The benefit to this design is plentiful! We can set-up in small areas such as hotel suites, more guests can fit in the picture, others can observe the fun that's going on and much more. Our professional grade event printers are capable of printing up to 9×6 inch prints however our 4×6 inch or 2×6 inch photos are the most popular and give a lot of creative freedom with the "passport" strip design. We can custom design your strip with logos, colours, backgrounds and overlays. Contact us if you would like to see more examples of what's available. For a fixed price our booths provide unlimited photo's that can be fully branded to be event specific. The booths are supplied with a box of high quality props to add to the fun, and you will also have an experienced booth buddy at all times to ensure the party goes smoothly. Perfect for all types of celebrations; Weddings, Birthdays, Proms, Corporate Parties, Reunions, or any other special occasion. Having a photo booth at your next event will liven up the crowd in no time.
Example setup and pictures from one of our Standard Photo Booths
---
Magic Mirror Photo Booth (Selfie Mirror)
Our new Magic Mirror Photo Booth is a great alternative to the standard Photo Booth, and  it is sure to add the WOW factor to any event. Our Magic Mirror Photo Booth is an elegant and fantastically fun way of making sure your occasion is remembered for years to come by you and your guests. The Magic Mirror Photo Booth is a brand new unique photo-based experience that is perfect for any event! Using a full length two-way mirror, the guest can see their reflection just like a normal mirror. The magic starts once the guest activates the mirror simply but touching the screen. The mirror will then spring into action playing customised animations and calls to action to encourage guests to do crazy things and pose for photos! After the photos are taken, the magical mirror then prompts the guests to sign or leave a message on their photo, by simply signing the mirrors touch sensitive surface. These images are then instantly printed on one of our profession dye sublimation printers.
Example pictures from a recent wedding that booked our Magic Mirror EXAMPLE
To see one of our Magic Mirrors in action use the following LINK
---
All of our booth include the following: –
Instant High Quality Prints

Unlimited Visits

Free Branding / Customisation of Prints

Disc of All Digital Images

Unrivalled Quality & Service

Fully Manned for the Duration of the Hire

Free Delivery (Up to 30 miles)
Wedding Photo Booth Hire Lanarkshire
Hiring the photo booth for your wedding will provide many moments of magical entertainment and also great souvenirs for your guests. Our adaptable booths can be set-up in most venues within 30 minutes and packed away in even less time.
Corporate Photo Booth Hire Lanarkshire
Our corporate photo booth offers an entirely bespoke and unique service in order to compliment your individual event or branding requirements. Creating an entertaining and memorable interactive brand experiences. At your event or venue your target audience interact with your brand and leave with a tangible reminder, photos that they can keep and share with others forever, branded with your company details.  At your venue this will increase dwelling time and enhance the customer's overall experience.  You can also use the photo booth for in store/on site promotions and to increase footfall.
Photo booths are perfect for any event where friends and family get together. We hire booth's in Glasgow and Edinburgh, plus anywhere else across Scotland.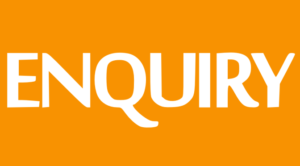 Photo Booth Examples
What is Green Screen?

For more information about our green screen add-on please use the LINK